Precision Ball Screws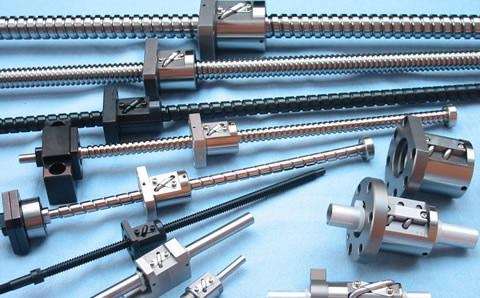 Iwaki Gauge Co., Ltd. manufactures various types of precision ball screws, such as JIS accuracy class C3. With our high precision processing capabilities cultivated through years of manufacturing of gauge parts, we can produce the products most suitable to your technical requirements. We will provide specially-ordered high-precision products in short turnaround time and at low cost, as well as the orders for our standard products.
Rolled Ball Screws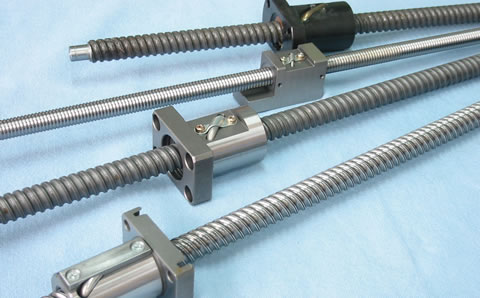 Iwaki Gauge designs and manufactures ball screw's auxiliary parts, such as support units. Order them, if necessary, together with ball screws.
Support Units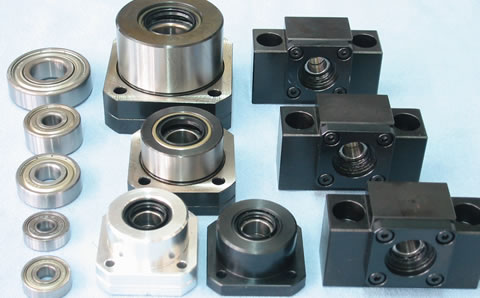 Support units and other auxiliary parts for ball screws are available separately from ball screws. Please feel free to inquire about the support unit alone.
Feed Screws
(Triangular/Trapezoidal Thread)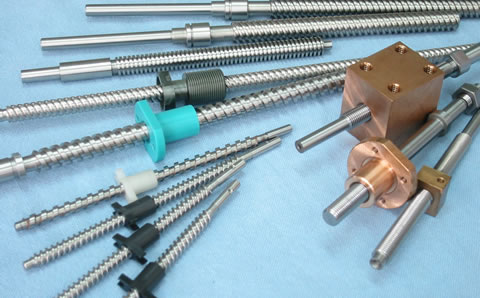 Iwaki designs and manufactures specially-shaped metal or resin nuts for various usage of feed screws (triangular/trapezoidal thread). We can provide customized feed screws and nuts according to your order and technical requirements. Please contact us for more information.
Gauges and Precision Tools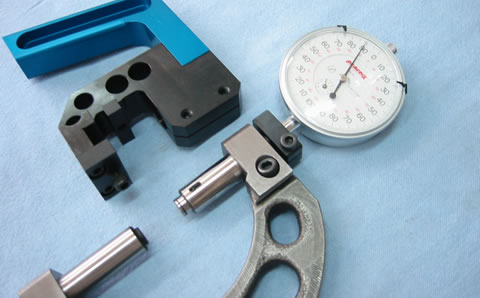 According to your order, we can produce precision parts and various types of precision tools such as gauges. We can meet all of your requirements for quantity, shapes, etc. Please feel free to contact us for more information.